Margaret Danner, born in1915 in Chicago, was an poet, editor and most importantly an Afrakan cultural activist. She is best known for her poetry whose textured imagery demonstrated her deep appreciation of Afrakan heritage and its cultural expressions.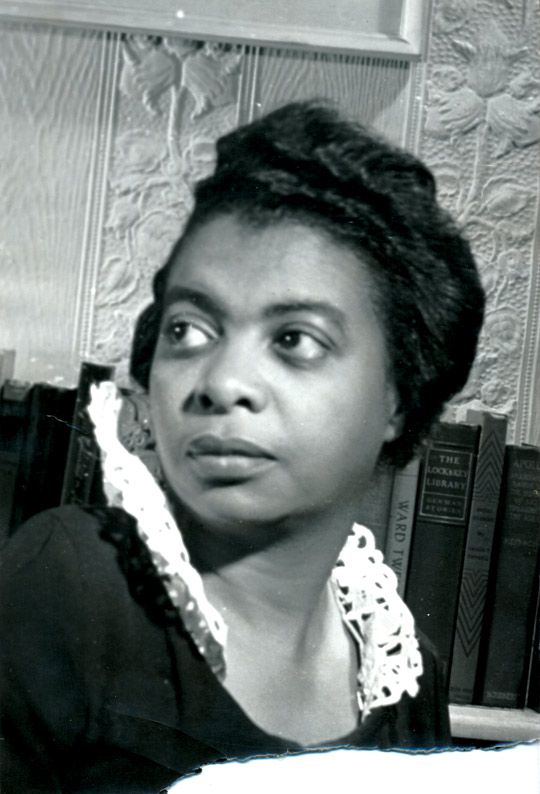 Danner's college education included courses at Loyola University, Northwestern University, YMCA College, and the newly founded Roosevelt College. Perhaps equally significant was her education in the American Afrakan cultural community of Chicago's South Side, which in the 1930s and 1940s harbored grassroots cultural institutions and informal circles devoted to politics, education, art and literature.

Danner aimed "to inject some strength" into her work and to train her naturally delicate style to carry forceful messages of Afrakan pride and racial equality, what she called "the social conscious" Poems such as "Etta Moten's Attic" and "Africa, Drifting Through Me Sings" demonstrate Danner's growing passion for Afrakan arts, cultures and peoples in the 1940s and 1950s.

Professing "the power of the Afrakan pull to be stronger than Western Civilization in my psyche,"Danner framed many of her poems around encounters with Afrakan art objects. She wrote in 1968, "I believe (and have tried for many years to do something positive about this conviction) that the [Afrakan] should be awakened to [their] vast beauty."
Danner joined the staff of Poetry: A Magazine of Verse as an editorial assistant in 1951 and in 1956 became the first American Afrakan to serve as a Poetry assistant editor. "Far From Africa: Four Poems," which would become one of Danner's most anthologized works, appeared in Poetry in 1951 and earned her a John Hay Whitney fellowship for a trip to Afraka, which she delayed until 1966. In 1966, Danner took her long-desired trip to Afraka and joined prominent American Afrakan cultural figures at the First World Festival of Negro Arts in Dakar, Senegal. The poem "At Home in Dakar" (also published as "At Home in Africa") recalls this trip.

Danner moved to Detroit in 1959 to join that city's vibrant community of Afrakan writers and artists. She quickly became a part of the "Detroit Group," which included writers such as Dudley Randall, Oliver LaGrone, Woodie King, Jr., James Thompson and Naomi Long Madgett. In 1962, Danner was named a poet-in-residence at Wayne State University. That same year, Danner talked a local Baptist pastor into lending her an empty parish house to found a cultural center for Afrakan writers, artists and musicians. Boone House became the artistic home of the Detroit group from 1962 to 1964. At Boone House, Danner and Randall collaborated on Poem Counterpoem (1966)—the first book out of Randall's Broadside Press, an important independent Afrakan publisher still in operation today.

In the late 1960s and 1970s, Danner published her third and fourth volumes of poetry, Iron Lace (1968) and The Down of a Thistle: Selected Poems, Prose Poems, and Songs (1976). Her work continued to draw upon Afrakan (as well as Western) art, flora and fauna, relationships with her fellow poets and scenes from urban life. Several of her poems address or discuss her grandson, Sterling Washington, Jr., whom she calls "Muffin," and who seems to represent an American Afrakan future. Margaret Esse Danner died on January 1, 1984, in Chicago.